Problem: An org chart is the building block of any organization, yet it often fails to provide employees and leaders the clarity they need on real-world roles and responsibilities. A standard org chart often lacks detail and devolves into a reporting hierarchy and...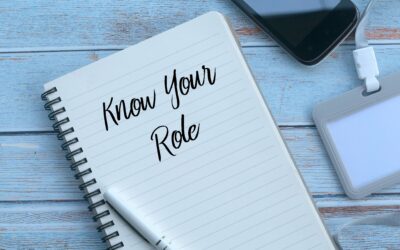 Employee Accountabilities are a list of essential responsibilities that employees must do to be successful at their jobs. Amid a busy and evolving company, most don't have time to read everyone's job descriptions to understand how each role works with other...
Strategic Initiatives (SIs) are specific action items focused on achieving strategic priorities and overarching business goals. SIs are a great way to set yourself up for success through the creation of a detailed road map designed to achieve your goals. They also...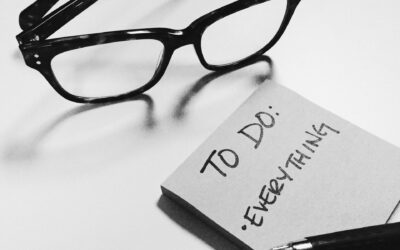 Ditch the One-Size-Fits-All Approach to HR If people are your most important business asset (and they should be!), then it's time to ditch the one-size-fits-all approach to HR.  CEOs and owners try this → Rethink what skills and responsibilities you need from...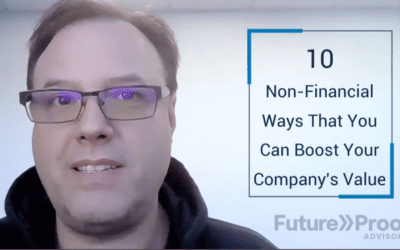 We all know that revenue, profit, and cash flow are important for determining the value of a business. But if you are thinking of selling your company, there are other important assets that you may be overlooking. Check out my latest video with 10 non-financial ways...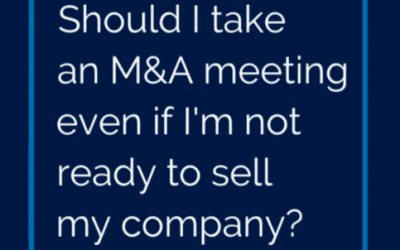 2021 was the biggest year for global M&A ever, with momentum continuing this year. A question we get asked a lot at Future Proof Advisors from mid-market business owners and entrepreneurs is: "Should I take an M&A meeting even if I'm not interested in selling...