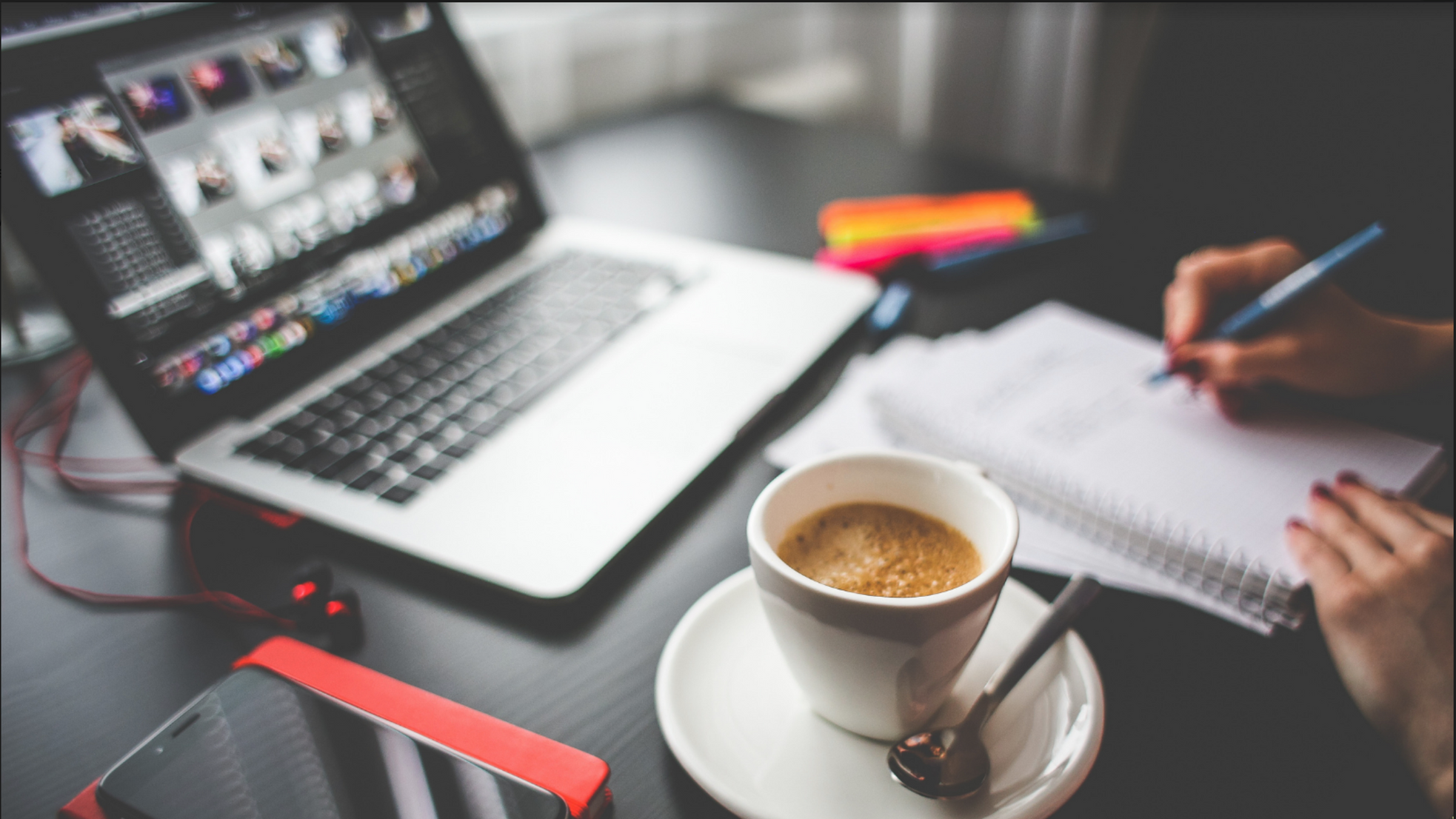 The number one question our members and others continue to ask us is how to set up a remote or hybrid workforce for success. While we have talked about some of the benefits of remote work previously, we hope this post can illuminate more of the "how" behind setting up such an environment. There are three areas that keep coming up: staffing, team collaboration, and human resource needs.
If you need more convincing, the reality is that many of your employees do not want to return to business as usual when it comes to their work environment. 77% of employees would like to continue working remotely, and 30% say they would quit their jobs entirely if full-time in-person work is required. This enormous shift in the mentality of the overall workforce highlights why it's so important for business leaders to adapt their thinking as well. Some companies have already pivoted to great success; in fact, 63% of high-revenue-growth companies have enabled work-from-anywhere models.
There is no "one size fits all" approach and whatever you choose MUST ladder back to your company's unique culture. Your first step, before ANYTHING else, should be to survey your employees, followed by talking to each department individually before putting any plans into action. This gives you the quantitative and qualitative data you need to really understand the needs, and be able to make decisions on a team-by-team basis that work for their unique jobs, lifestyles, and locations. Keep in mind that not all roles or employees will be able to operate successfully within a hybrid workforce model.
1. Rethinking 9-5 Staffing
After you've had initial intakes with each team, you need to weigh the needs communicated to you by the employees against overall productivity and bottom-line requirements when assigning in-office versus remote roles. The shift away from the traditional in-office model opens the door for your company to consider more flexible staffing, including tapping freelancers, part-timers, and other top talent from different cities and regions. By giving yourself the opportunity to source employees from different locations, the pool of talent is greatly expanded, allowing you to hire people from all over the world, rather than just the ones who are locally available.
Contract employees are a great solution to allow increased flexibility and can help fill any gaps left by employees who are unable to fit the new model. As Terry points out to our members, there has been a growing emphasis on the benefits of freelancing to leverage the talents of "a series of experts versus a handful of generalists". This also allows for a "try before you buy" approach, letting your business gauge fit and expertise before fully integrating team members as full-time employees. "This provides a fixed fee and fixed scope for experts for your business", adds Greg, since consultants or contract hires will often work on a retainer model instead of hourly.
Another benefit of rethinking your staffing is how it can help you unlock transformation. By being more flexible on location, hours, and work arrangements, you may find that more freelancers and consultants are willing to work with you and bring their expertise to the table. Building the right team and keeping a flexible mindset around staffing can retain existing talent, attract new A-players, and tap into who you need when you need them.
2. Manage the Change & Foster Collaboration
We recommend all companies that undertake a hybrid model plan for a 6-month transition period in order to implement the building blocks required for success, including both cultural and technological changes. Although employees may say they desire to remain fully remote, allowing a period for adaptation can let you adjust the model and pivot as needed. This grace period also provides a bridge to determine if hybrid work really fits your culture.
For businesses looking to build trust quickly, removing ambiguity and creating connections is key. Create a regular cadence for all-hands and department meetings (think weekly, monthly, or quarterly) and be intentional about when the team is together. One important piece is considering how your travel budget can enable this, especially with a hybrid workforce.
Don't underestimate the importance of hosting informal get-togethers so the team can get to know each other as people—meals, activities, etc. These gatherings help build connection and culture and will foster collaboration in a hybrid model because there will be increased familiarity between employees.
Basic Tools Checklist
As everyone now knows, digital tools can make (or break) hybrid teams. Start by addressing the following suggestions in regards to your remote-work tech stack:
Be Selective: Pick ONE project management software, ONE chat tool, and ONE storage platform to use company-wide.
Find Integration: Prioritize tools that can help HR and Payroll teams more easily manage user permissions and information across multiple systems. This will create a smooth process for onboarding and off-boarding employees without worrying that you did not revoke permissions for an individual system after a termination.
Prioritize Collaboration: Utilizing Cloud-based document editing systems can enable simplified file-sharing amongst remote team members, while also making sure correct access is granted to freelancers and contractors.
Thinking about how your digital tools can work together as part of an overall ecosystem is key. When evaluating a new platform or service, think about how it can fit your existing suite of technologies and help you be more efficient when your organization isn't together in-person.
3. Update Human Resource Documents And Policies
When you are going hybrid, you don't want to forget about being "buttoned up" on your policies and internal communications. This is an area that is easy to overlook, but will be confusing for your employees if it isn't spelled out, and also can potentially burn you as an owner if it remains undefined. Your employee handbook is where all of this information should live in addition to regular communication with your employees.
Ensure the handbook is the common denominator for all employees if it isn't already. At a minimum, your handbook should be updated to proactively address any questions that may arise around expectations, such as the required number of in-office days per week, salary adjustments for those in lower cost of living (LCOL) areas, and new communication standards. Consider creating a "top 5" document for every role in your organization that clearly outlines key responsibilities for each employee. By sharing these documents and responsibilities widely, alongside defined organizational charts, team members become crystal clear on their priorities and what is expected of them.
Your policies should be updated frequently – every time you introduce a new tool or process it needs to be documented. When a standard of communication is established, (such as conducting the majority of meetings over Zoom), a policy needs to be addressed for those Zoom schedules and should provide clarity on the outcomes for client conferences versus internal meetings. This includes defining when you want to use video conferencing and virtual chat, and when you want to be in-person.
Finally, consider how employee evaluations and performance reviews may be impacted by your shift to hybrid. Some employees will be concerned about ensuring their hybrid schedule won't negatively reflect on them for promotions and upcoming opportunities. By documenting this process as well, you can reassure your employees and further establish trust.
4. Align Your Budget
Less time in-office should mean associated cost savings (think fewer square footage needs, lower utilities, and potentially lower compensation for employees who opted for LCOL markets). However, going hybrid won't automatically save you money. You will need to negotiate with, and ideally partner with, your landlord, actively re-evaluate your real estate needs and work with your leadership teams to determine how the transition will impact their departments and budgets. Establish the in-office headcount upfront and make determinations about who comes in and when to help you figure out what you will need in an office space. While in the transition period, you can consider making a rotating schedule for employees in order to assess fit, and gain an understanding of how many employees will be more successful in the office in the future.
Members who have transitioned to a hybrid staffing model note increased internal travel costs, differing (and increasing) needs for IT support, cyber security costs, and a higher level of spending on software and cloud-based services. In most cases, these increases are offset by the reduction in other costs but it's important to be aware of the ways that the shift to a hybrid office will impact your company's bottom line before making any major changes.
What is the key takeaway?
As we mentioned at the beginning of this blog, not all companies or employees will be able to be successful in a hybrid or remote workforce, and it is not a one-size-fits-all approach. However, trust yourself, your employees, and your leadership teams to know what's best for your specific needs. Use your values and mission statement to evaluate if a flexible work structure makes sense for your business, and be clear with your team on what you hope to achieve together. The more you can stay flexible with your approach and adapt accordingly with a future-focused mindset, the more likely you are to thrive in a hybrid environment—maybe even in ways you never thought possible.
---
Want to learn more? Contact us at info@futureproofgrp.com