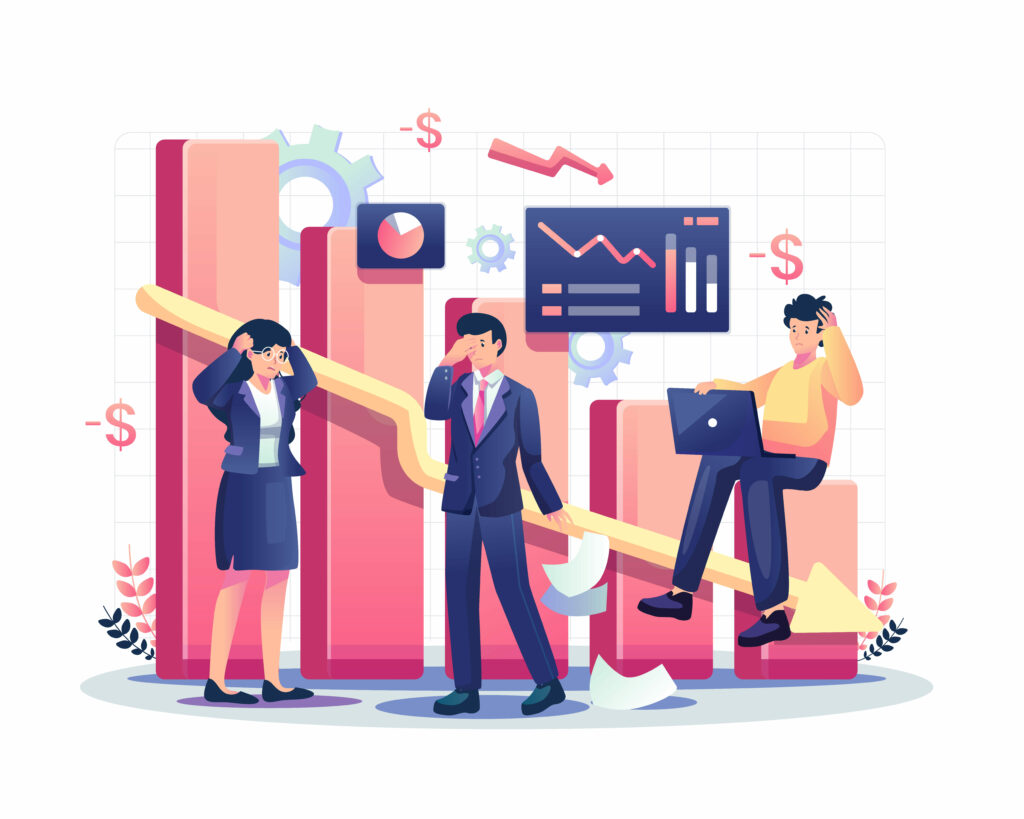 As consumers continue to deal with inflation and rising costs on just about everything, many retailers and eCommerce shops are starting to see their sales decline. This is not necessarily surprising. Retail sales were at record highs during the pandemic as consumers had more money to spend and did more online shopping. It's only natural, inflation or not, that sales would level out as customers normalize their shopping behaviors. However, if you are starting to see drastic drop-offs, it may be time to make some adjustments now.
Here are 8 things you can do to overcome a sales slump:
Renegotiate with vendors/suppliers.  Work out a new deal with your current suppliers or research new suppliers. Ensure that it's a win-win for both parties by offering them things like larger deposits in exchange for discounts or transferring all your business to one supplier in exchange for lower rates. If you have a good relationship with them, most will be open to renegotiating.
Track & analyze. Do you have all of the tools in place to properly manage your sales, marketing, and inventory? Are you tracking changes in customer spending, order size, and product categories sold? Are you collecting and using data properly? Do you know who your best customers are? If you don't have this information readily available – now is the time to start implementing low-cost, SaaS software so you can better forecast and identify what your customers want as a way to re-ignite sales.
Implement an organic marketing plan. A way to jump-start your sales without having to spend extra ad dollars is to double down on organic (i.e. low-cost) tactics to reach and activate existing customers. Don't overlook email campaigns, social marketing, or SMS. Look at your CRM data and cater to the needs of your customers. You'd be surprised by what one extra targeted email, text, or social media post can generate.
Get rid of old inventory. A slump in sales often means inventory starts to pile up and what looked like a normal level now feels overstocked.  Inventory that sits for a long time unsold is a major cost to your business. It also takes up room for more successful products.  If you are dealing with slow or aging inventory – start by adjusting product descriptions or photos and reducing prices to test demand levels. You can also try bundling slow-moving items with more successful ones, giving products away for free to loyal customers in exchange for referrals, donating items to charity for tax deductions, or developing partnerships with complementary retailers that may be able to use your inventory as a value add for their customers.
Talk to your customers. It seems like a no-brainer, but asking your customers questions through a survey or even a personal phone call can be extremely illuminating. Find out what they think about your pricing, service, delivery fees, value, product importance to their lives, etc. The information gained will help you understand how you can best meet customer needs and how to properly tailor your marketing messages and even product descriptions.
Activate your customers. Now that you've engaged with your customers, you may be in a position to activate your most loyal ones. Develop a clever word-of-mouth campaign, launch a "refer a friend" promotion, or tap influential customers to share the love of your brand or products.  Incentivize those that participate with discounts, product access, or even recognition.
Forge partnerships. Other retail and eCommerce companies are likely in the same boat as you during these trying times. Find complementary partners that you can share costs with, develop new products with, or bundle existing products. Leverage their brand to improve yours. Perhaps cross-promote each other's items and/or services and lean on each other's strengths. You can quickly expand your market and customer base by sharing data and joining forces to innovate.
Focus on what you do best. Sometimes going back to the basics can help reinvigorate slumping sales. What was the hero product or service that attracted customers to you in the first place? Focus there and make improvements. Sometimes slow sales can be the result of you expanding too quickly or trying to do too many things and losing focus. If those new items or services aren't necessary to your customers, they won't make the cut as budgets start to tighten. Scaling down can sometimes be the best thing for your business.
Slumping sales is part of running any retail or eCommerce business. But with the right focus and some strategic thinking, you can not only weather the storm but come out of it even better than before. The learnings you can gain from down times will only make you a stronger more future-proof business. View change – no matter if it is positive or negative – as an opportunity to thrive.
---
If you have questions or want to know even more tips on how to combat slumping sales – reach out to us at info@futureproofgrp.com