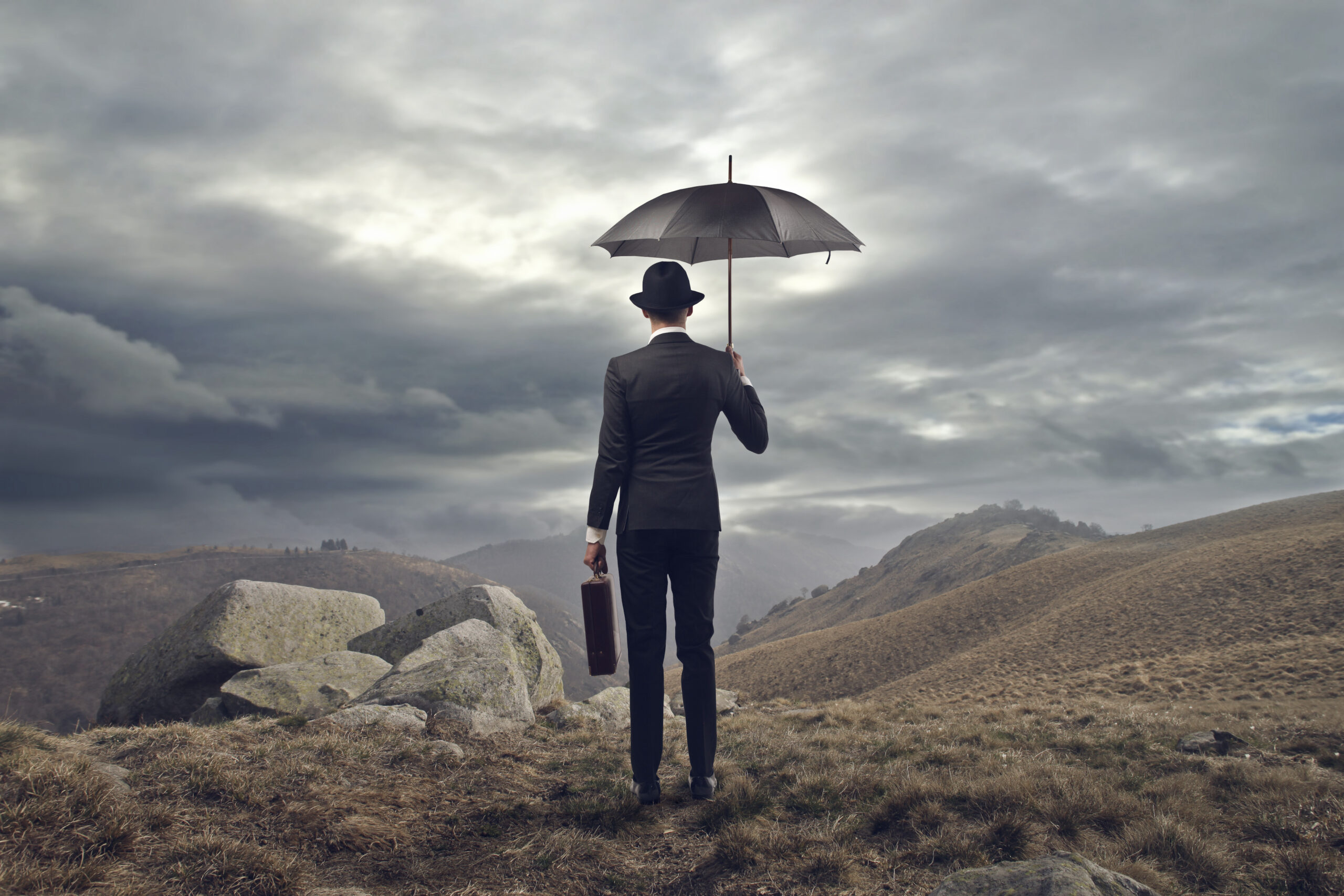 More and more experts are warning of a looming recession. In fact, many think we are already in one. As leaders, this news may make you want to panic or even curl up and hide – but of course, that doesn't work. It's time to accept the reality of the situation and face it head-on. The question you should be asking yourself is "how can I prepare for and/or operate my business during a recession or downturn?"
We've put together 10 ways you can future-proof your business during these trying times to help you answer this question. 
1. Shift your mindset
Change is inevitable – struggle is optional! You first have to accept the situation and learn to deal with it. Sure, a recession is scary, but don't panic! Every problem you face should be treated as an opportunity.  Envision this time as a chance to reinvest in yourself, your team, and ultimately your strategy. Compartmentalize all the external noise so you can truly focus on what you can do to stabilize and improve your business.
2. Realistically forecast
The numbers don't lie. Make sure you are disciplined in reviewing your financial forecast and be diligent about consistently updating it. And if you don't actually have a forward-looking forecast, then prioritize creating one ASAP.  Next, categorize your forecast into three ranges: low, mid, and high, with each range referring to the potential impact of the economy as well as the opportunities for your business.  More on this here.
3. Look for opportunities to outsource
Regardless of whether or not you need to lay off team members (an often unfortunate reality of a recession), there will come a time that you will need to fill roles. Instead of taking on new full-time hires, look to outsource some of the work needed. The good news is that freelance and remote work has increased tremendously over the past 2-years which provides you with plenty of opportunities to bring on top-tier talent on a part-time or temporary basis. And don't be afraid to get out of your comfort zone by working with people that are in a different time zone or even a different country.
4. Focus on areas that are the most important to the sustainability and growth of your business
A recession is not the time for blanket cuts. It's a time to evaluate your biz. Try an ABC ranking of your employees along with a deep analysis of the profitability of your products and services. This will allow you to identify where to reinvest and where to reevaluate. Focus equally on evaluating your strengths and core growth drivers while also taking a deep look at the areas of your business that aren't performing as well.  Now is also a great opportunity to revisit your business plan and shore up your core offerings. 
5. Forge partnerships
Instead of scaling back innovation, get creative with how to fund it. Look for partners (other companies, vendors you work with, etc.) to team up and develop new systems, products, services, processes, etc. You don't have to take on all the risk or investment alone. Remember, a lot of other companies are in the same boat you are. Now is a great time to collaborate!
6. Prioritize culture and communication
Recessions are just as scary for your employees as they are for you, so stay close to your team and get a good feel for the current culture – because it likely has changed in the wake of uncertainty. Communicate often, openly, and transparently.  As times get tougher, communicate even more. If you don't set the tone and own the narrative, your team will have no choice but to make up their own stories, and often the stories they make up are much worse than the reality. Be out front and lead so that you can strengthen company morale.
7. Focus on your customers and clients
Continue to establish connections and build loyalty with your customers or clients. Check-in with them throughout these difficult times. Ask them what you can do better to help them manage their situation during this downturn. This will also provide great insights into the value you provide them.  The more you strengthen relationships, the more likely they will remain with you, or at the very least, will come back post-downturn. 
8. Evaluate your marketing strategy
A natural reaction may be to stifle marketing and advertising budgets – but now may not be the time. Instead, rethink your strategy and invest in areas that are the most cost-effective and give you more bang for your buck. For example, maybe it's time to double down on performance-based digital ads and shift dollars away from more traditional methods. Analyze what is helping to strengthen those core business offerings you are now focusing on, and focus there.
9. Explore new offerings and new markets, while evaluating current offerings and markets
Some of the biggest businesses and most innovative ideas have come out of recessionary times. If you have a good grasp of your customer or client needs, think about how you could expand your offerings to meet those needs. Maybe it's a new product or simply an updated process. It could also mean tapping into customers in different geographic markets or consumer segments. Evaluate offers and markets that maybe aren't performing the way they should, or have in the past. You may find it is time to pivot away from one area so you can grow in another.  Remember the phrase "what got you here, won't get you there." It's OK to cut one thing to add another.  The key is to focus on your strengths as a business and identify ways to expand those strengths to reach more people or solidify loyalty with your core. 
10. Don't be too reactionary
Think carefully before making large-scale, knee-jerk, changes to your business. Leadership teams can panic during a recession and opt for significant changes to their products, marketing, organizational structures, etc. This could hurt you long-term and could alienate your loyal customers and internal teams. Remember that recessions are part of the biz cycle! They are often short-lived and followed by extended periods of growth and prosperity. Being too reactionary is never a good idea. Focus on what is going to keep things sustainable and also what can drive marginal business growth, all while staying true to your company values and overall North Star.  Don't lose sight of who you are.
Future-proofing your business during a recession is absolutely possible. In fact, many of the tips we've outlined shouldn't be just reserved for recessionary times! You should be doing them all the time. They are how a business remains future-proof in good times and in bad. The important thing to remember is – don't panic!  Many new opportunities, new innovations, and new business models have been born out of economic downturns. Embrace the reality and move forward with focus and clarity. It certainly won't be easy, but with the right mindset, the right team, and a "can-do" culture, you can make it through better than before!
---
if you have questions or want to learn more – contact me at Terry@futureproofgrp.com